Discussion Starter
·
#1
·
In a post fight interview last night. Anderson silva 21-4-0, came off his 6th straight win in the UFC against Dan Henderson a widely regaurded opponent who many thought would be his biggest test, and was submitted in the second round.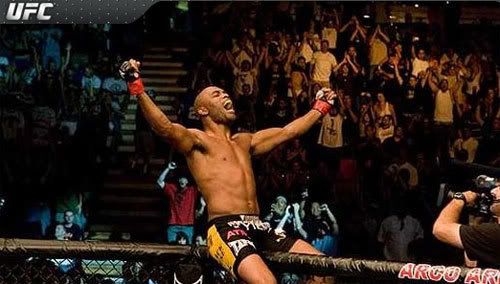 Anderson is believed by many to be the best overall striker in MMA. Technicality, Working Angles, Power, Speed, Accuracy and a solid chin.
Anderson stated in his post fight interview he would like to challenge a 185lbs boxing champion to a bout under boxing rules.
He stated that most people in boxing don't feel that they are good enough to compete at their level and that MMA is not a very noble sport and that MMA fighters aren't technical enough and Silva would like to prove them otherwise.
YouTube - My favorite Anderson Silva HL
I'm not sure who that champion would be. Calzaghe or Pavlik I believe.
Thoughts?
***Keep flaming to a minimum and keep the discussions civil. I don't want this to turn into a boxing vs. mma war.